Eco-Agric Uganda has developed a youth online coaching and mentoring training program aimed at supporting youth with life skills to prepare them improve their employability and be able start their own jobs/Income Generating Activities.
This program will enhance youth employability for the job market through equipping them with skills commonly looked out for by employers.
The program targets: university, college and out of school youths. It will last for one month with one general weekly session on every Monday lasting 1hour in two segments of 30mins each at 10am and 3pm. Other weekly days will be individual sessions depending on the need. The monthly program will cost 20,000/=. On each training session/day, a zoom link with password will be provided through which everyone will log in.
---
Click here to look at the program schedule: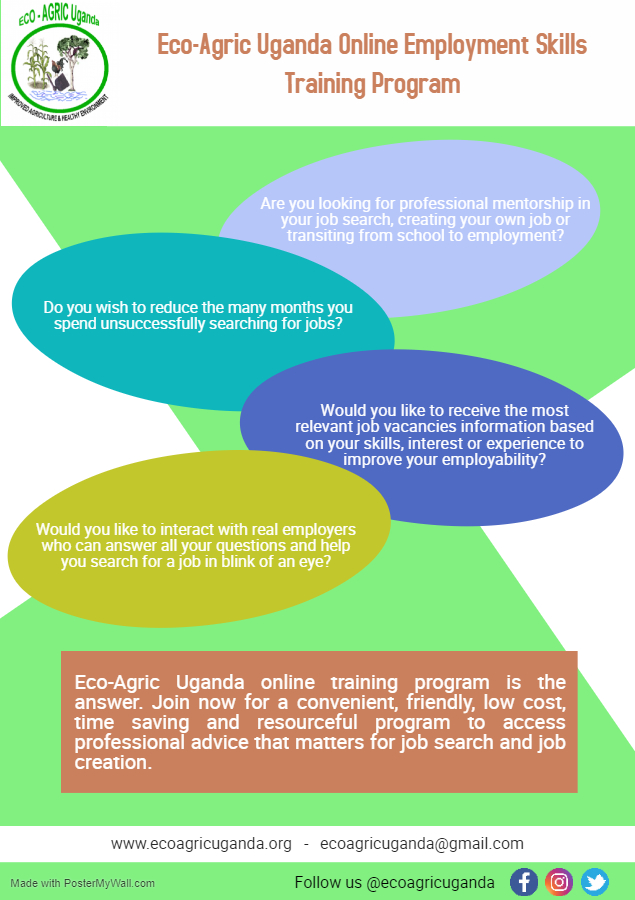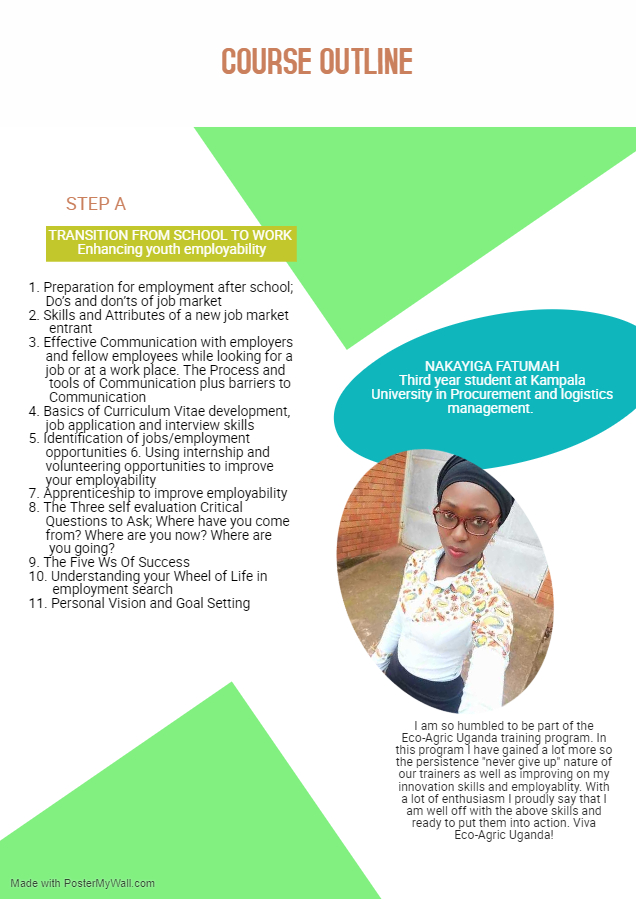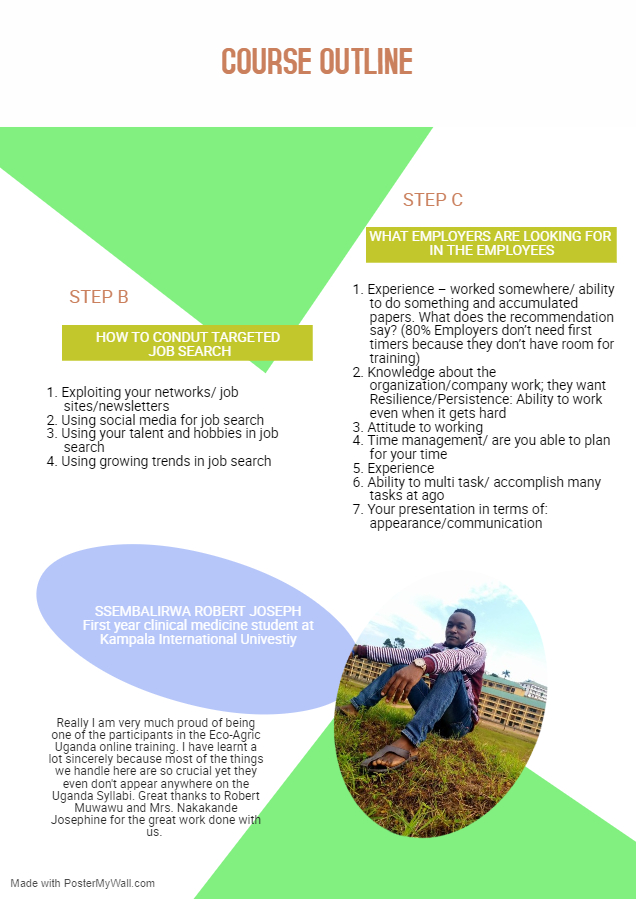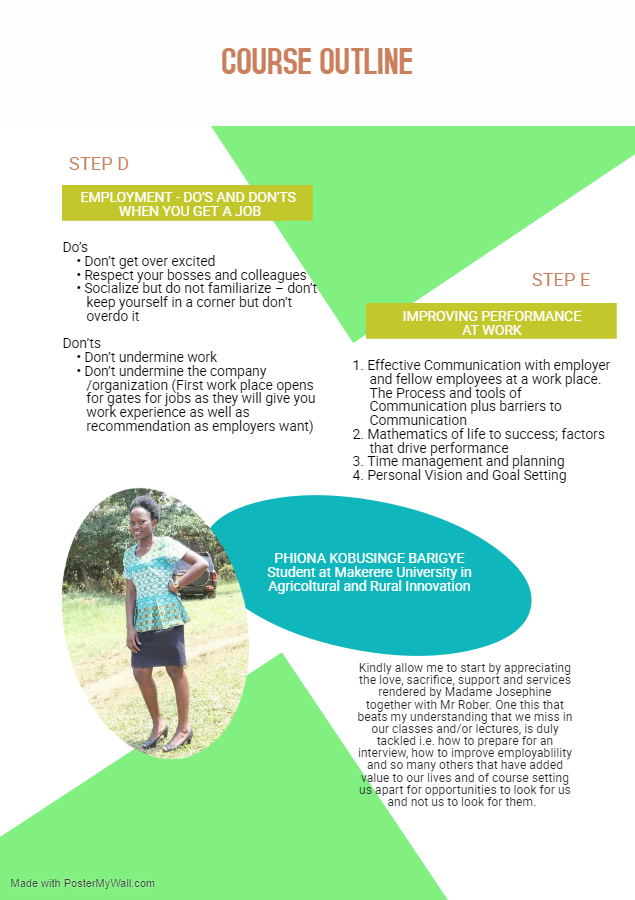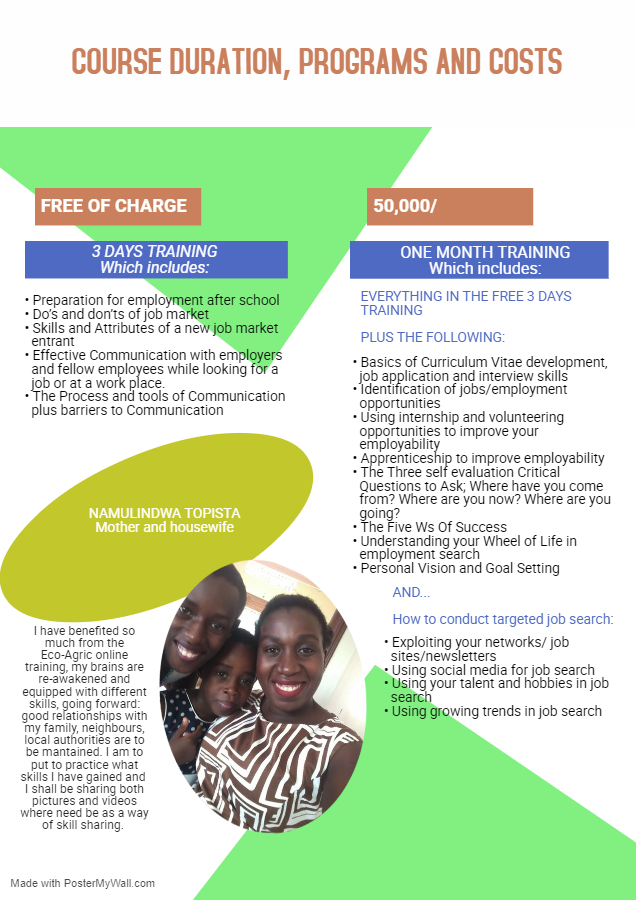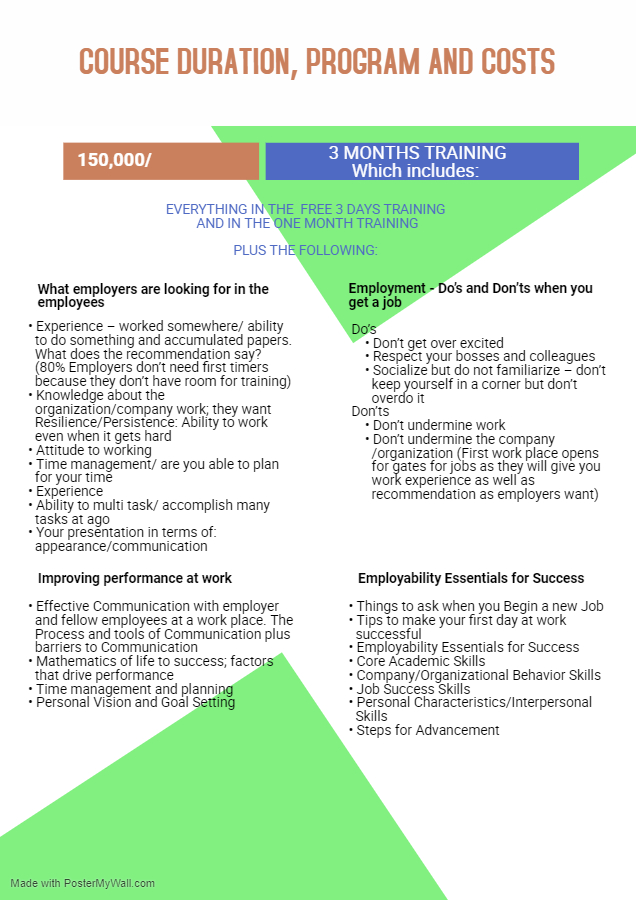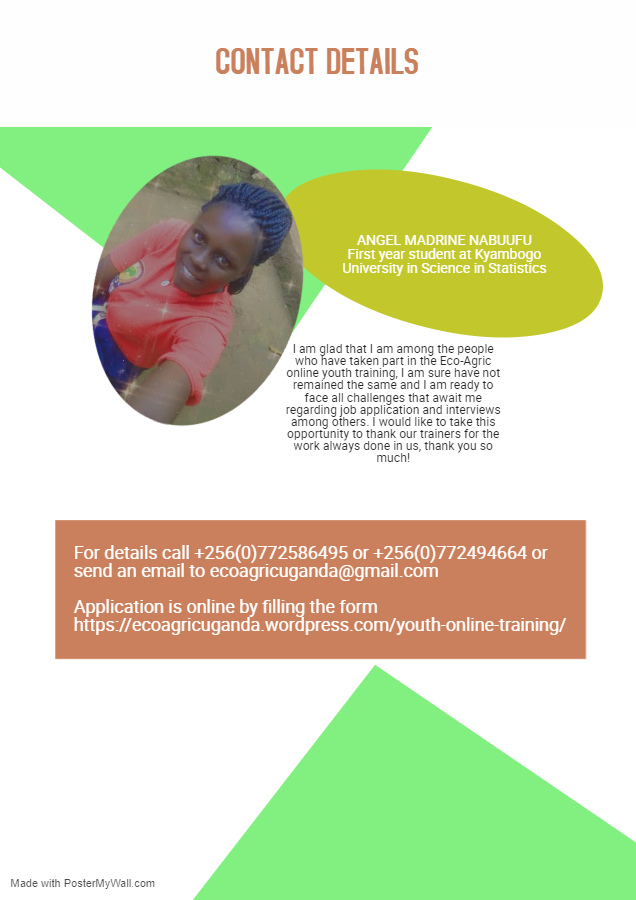 Please fill the form below to participate to Eco-Agric Uganda online training program